Effectively manage client (IOLTA)
Trust funds to stay compliant
and boost cash flow



Now Available
On-Demand

As a practicing attorney, you and your law firm are required to follow strict State Bar requirements when managing Client (IOLTA) Trust Funds. The attorney-client retainer agreement must contain language that is clear and concise about how and when trust funds are spent.
Sign-up now to learn best practices to stay compliant, along with tips and tricks to boost cash flow!
In addition, to providing best practices on Client Trust Fund management, the presentation will provide tips and tricks on:
Monitoring work-in-progress and costs advanced against Client Trust Funds
Why paying costs direct from Client Trust Funds boosts cash flow
Tricks on sending Client Trust Fund replenishment invoices mid-month
Why accepting electronic payments with LawPay will boost cash flow
Tips on "what not to do with" Client Trust Funds
Presenters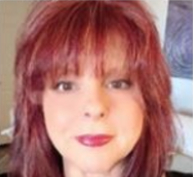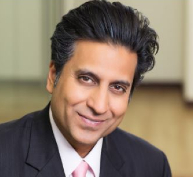 Rosemary Kupfert Paul Padda, ESQ
*****

Rosemary Kupfert is Product Expert, Core Legal at BQE Software. She has more than 30 years experience as a firm administrator and then a consultant to over 1,000 law firms nationwide, helping to improve their workflow and administrative efficiency through business and technology

Paul S. Padda, a first-generation American, was born in Ithaca, New York. His parents emigrated to the United States from India in the 1960s. After Paul Padda's father earned his doctorate degree in genetics from Cornell University, his family relocated to the island of St. Croix, which is part of the United States Virgin Islands. His father took a position as a Professor and later became Vice-President of the University of the Virgin Islands. Paul's mother, an educator with a master's degree in early childhood education, taught kindergarten and retired as an education specialist . At a young age, Paul Padda's parents instilled in him the importance of working hard and treating people with respect.

Following 16 years of significant legal experience involving high stakes litigation, Mr. Padda decided to form a law firm that would assist individuals and businesses in vindicating their legal rights. Given his own life experiences and having witnessed injustices first hand, Paul decided to dedicate his legal talents towards helping others. Believing that every person has an obligation to give back to society and make a difference in one's community, Paul and his law firm dedicate significant time and resources to various organizations and outreach activities dedicated to empowering local communities. For instance, Mr. Padda and his law firm established the Community Justice Fellowship in partnership with the Legal Aid Center of Southern Nevada which, among other things, pays the salary of a full-time lawyer. Being raised in a multicultural environment and having a diversity of friends fostered an appreciation in Paul that all people, regardless of their background, are basically the same and share the common desire to be treated with dignity. Recognition of these important principles has guided Paul's legal career as both a civil litigator and former federal prosecutor.
By filling out the form you are opting in to receive communication from Above the Law and its Partners.
---