2018 Solo and Small Firm Compensation Survey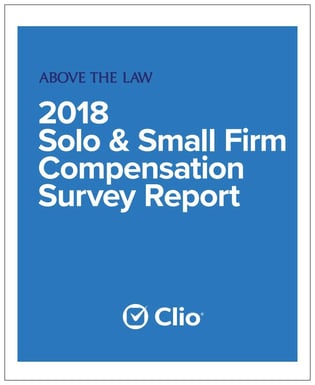 Reliable, detailed compensation information for solo practitioners and small-firm attorneys is scarce. Above the Law in partnership with Clio created Solo and Small Law Firm Compensation Report for the benefit of law students looking to join a small firm as well as practicing attorneys looking to benchmark their own compensation.
Both of these groups deserve more transparency in order to make smarter and more informed career decisions.

Our Report captured the following data points:

• Total annual compensation
• Target bonus (as a percentage of base pay)
• Actual bonus
• Average raise
• Percentage of total compensation based on collections
• Percentage of total compensation based on origination fees

All of the above are segmented by position, firm size, and practice area.

Fill out the form to receive a free copy of the report.