6 Low-Hanging Ways To Raise Your Bottom Line
10 minutes per profitability tip? Not bad!
Join us and say goodbye to wasted time and money.


Now available on-demand!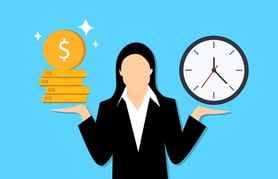 With news of legal industry austerity spreading, there's no better time for you to revisit your own law firm management.
Join us for this webinar presented by our friends at Rocket Matter, for a quick checkup to ensure you have best practices for profitability in place.
Confused by any business of law problem? Here's your chance to ask the experts yourself.
Register now with the form, and say goodbye to lost billables and hello to being well-positioned to navigate economic challenges.
Guest speakers:
Joyce Brafford - Account Executive, ProfitSolv
Bob Ambrogi - Legal Tech Journalist, Above The Law
---